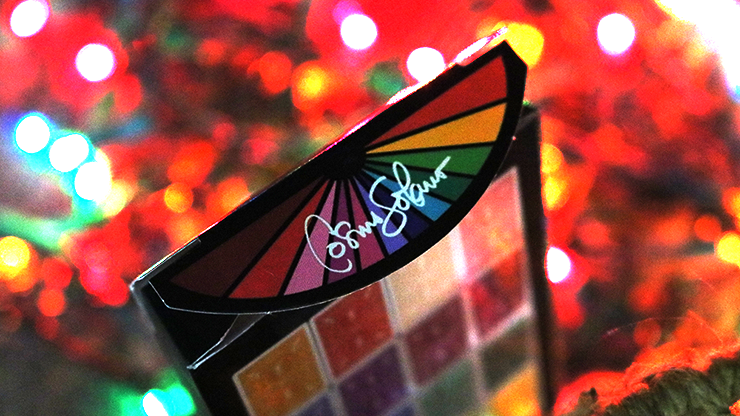 The SPECTRUM deck is not a trick. It's a UNIQUE and BEAUTIFUL deck of cards which CAN be used in many magic effects.
The SPECTRUM deck is the world's first and only TRUE Bicycle rainbow deck! What does that mean exactly? In 2001, Cosmo Solano had been performing a "rainbow deck" routine for years and always WISHED that he could LITERALLY change the color of the deck not the cards. (A TRUE color change wouldn't involve changing back design, JUST the color!) Changing the deck was a nice trick, but not MAGIC.
The standard 54 cards (Jokers included) will make up a beautiful spectrum of colors. Plus two "gaffs" are included.
The cards are manufactured by U.S. Playing Card Company, on highest quality stock with the "Magic Finish" (the preferred finish for professionals). Custom Jokers and a custom Ace of Spades have been designed for this deck by Cosmo as well. The rest of the faces will be the classic, 808 Bicycle design.